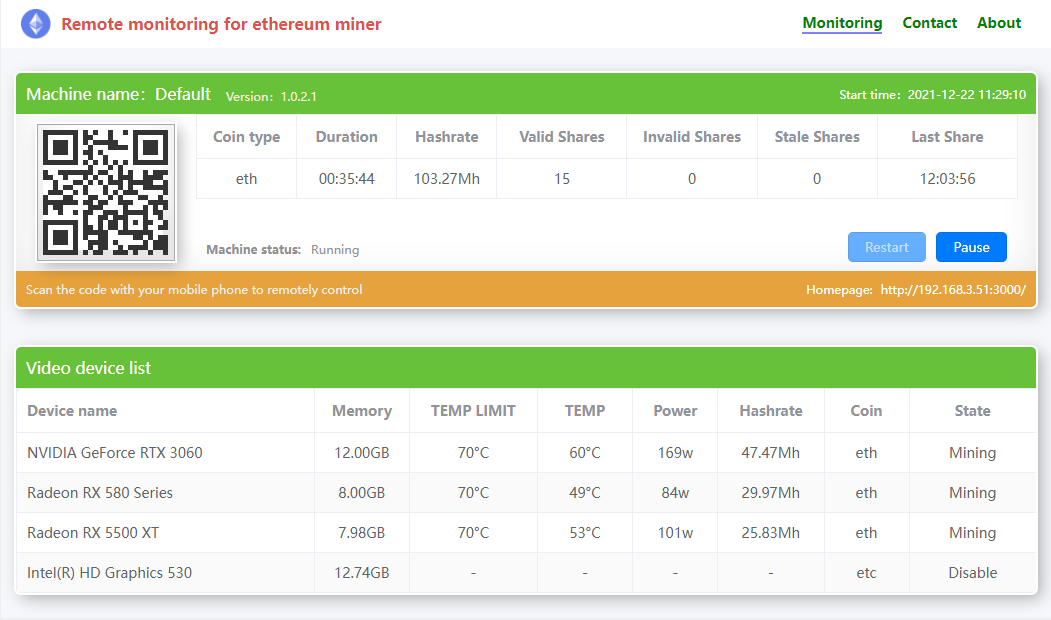 Ethminer
Ethminer is an Ethash GPU mining worker with GUI for windows 10: with ethminer you can mine every coin which relies on an Ethash Proof of Work thus including Ethereum, Ethereum Classic, Expanse and others.
Ethminer can run directly in China without VPN because of built-in proxy server.
Support whitelist function. Mining will be automatically suspended when the programs in the whitelist are started. This feature is very effective if you are a gamer or the boss of internet cafe.